Don't Let Wild Animals Into Your Memphis, TN Home Or Business
Although it's unpleasant when any pest gets into your home, it's especially problematic when squirrels, opossums, raccoons, or other wild animals invade. Due to their size, they cause extensive damage when they find their way inside. Not only that, but they can also carry in parasites like fleas and ticks inside, spread harmful bacteria and diseases, and can become aggressive when they feel cornered or threatened. Protect your property from local wildlife pressures with a wildlife control plan from Dart Pest & Lawn Solutions!
Our Humane Wildlife Control Services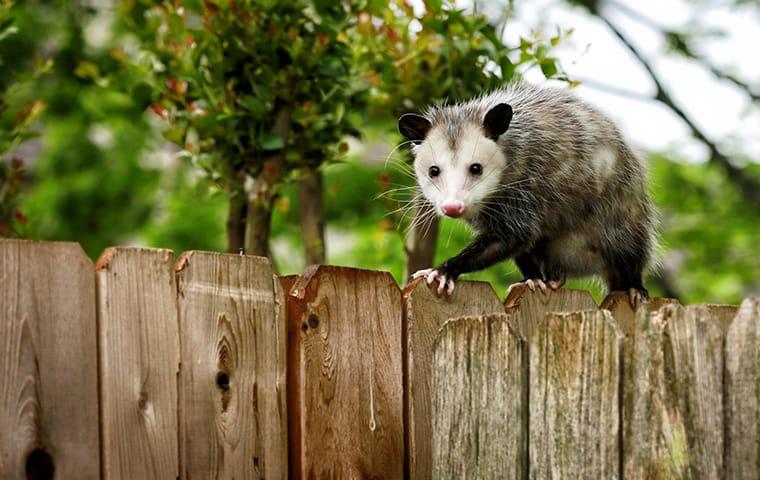 Dart Pest & Lawn Solutions' wildlife control is 100% humane, using live traps to catch and release the animals that are in your home or business or around your property. After they are set, we'll return to check these traps regularly for 3-7 days. Additionally, depending on the situation, we sometimes utilize trail cameras to determine how they're getting in and out of your home or commercial facility.
Some of the wildlife covered under our trap and release services include:
At Dart Pest, our Memphis wildlife control services extends further than just removing the wildlife from your home. In fact, the most important part of wildlife control is ensuring these animals can't get back inside once we've removed them from your property. Our exclusion work includes sealing all entry points, installing gutter guards, and capping chimneys.
*Our wildlife exclusion services also include a repair warranty that varies from 30-days up to a year, depending on which of our services you choose.
Professional Wildlife Removal & Exclusion
With commercial and home wildlife control from Dart Pest & Lawn Solutions, you can be confident that you're guarding the people you love the most from the threat of serious illness or injury. Our work is thorough, and we stand behind it. To request your free inspection or to schedule service for your Memphis Metro area home, contact Dart Pest today!
Request Your Free Inspection Today
Complete the form below to schedule your no obligation inspection.