Keeping Damaging Moles Off Your Memphis Lawn
Normally when you think of pest control, you think of it as necessary to keep common area pests out of your house; perhaps insects are contaminating your food or rodents destroying your belongings, and you need pest control services in Memphis to get them out and keep them out. Fewer people think of pest control as necessary for animals that rarely enter homes, but it's just what is needed when you have a burrowing pest problem on your Memphis property.
Moles may not try to get into your house, but they will do a number on your lawn. By creating tunnels in the ground, they'll damage your grass, gardens, and trees. They'll also create runways and mounds that could be an injury risk for anyone who walks across your lawn. Eliminating these pesky creatures can be difficult, but with the help of Dart Pest, Lawn, & Wildlife, your yard can be free of troublesome moles.
Mole Control From Dart Pest, Lawn, & Wildlife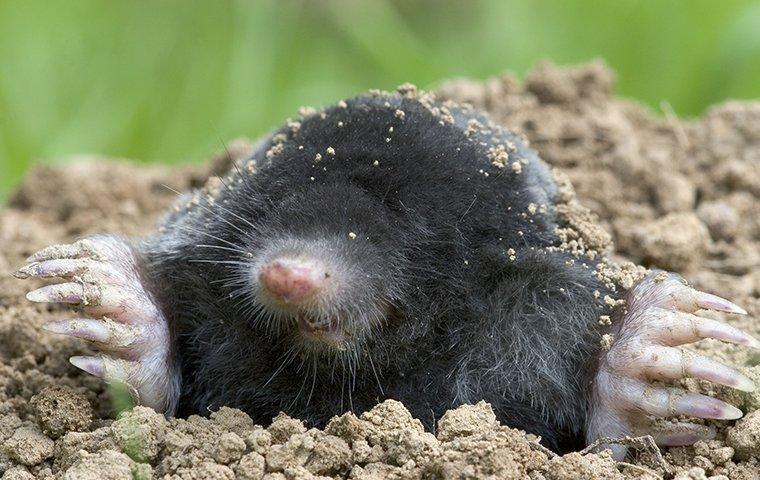 At Dart Pest, Lawn & Wildlife, we provide quality treatments to eliminate your mole infestation following our proven mole control process:
Free Inspections
We'll begin by inspecting your yard to determine the size of the area that needs treatment and how many active runs there are on your property. This information allows us to calculate the time and materials necessary to perform the treatment properly. Once we've done that, we'll provide you with a quote for our services. Prices start at $425 and include the initial treatment and a three-week follow-up visit.
Treatment
We use the X Machine, which is a carbon monoxide device that effectively eliminates:
Moles
Voles
Gophers
Ground squirrels
Rats
Prairie dogs
Other burrowing rodents and pests
The process of using the X Machine is fast, simple, and effective. It works by pushing heated smoke and carbon monoxide through mole tunnels and nesting areas. It has several benefits over other mole control methods.
It does not use poisons that might harm other animals or pets.
It does not cause explosions or start fires.
It does not use traps
Follow Up
After your initial treatment, we'll schedule a three-week follow-up visit. At this time, we'll check for new activity and treat active runs if necessary. We also recommend a bi-monthly maintenance agreement. Although our mole control service does not come with a warranty, if you take advantage of our maintenance agreement, we will eliminate moles and voles at each bi-monthly visit if we find any activity.
Get Your Safe, Healthy Lawn Back
If moles are creating runs all through your lawn, it's both a nuisance and a danger. Getting rid of moles can be difficult, but with the help of Dart Pest, Lawn, & Wildlife, you can get your safe, healthy property back in no time. Our home mole control service is safe, effective, and fast. To schedule your inspection, contact us today.
Request Your Free Inspection Today
Complete the form below to schedule your no obligation inspection.