Protecting Memphis Businesses From Pests Since 1973
Your business takes time, money, and heart to make it a success. When local area pests threaten that success, you need to take care of them quickly and thoroughly. Fortunately for you, Dart Pest, Lawn & Wildlife can help! With over 45 years of experience in the pest control industry, you can trust us to eliminate your pest problems efficiently and effectively.
Our Commercial Pest Control Solutions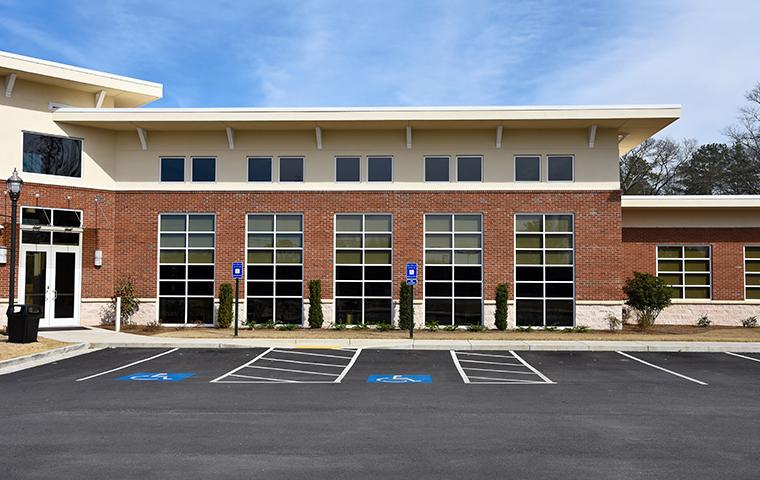 Whether bed bugs have infested your nursing home or rodents are wreaking havoc in your factory, Dart Pest, Lawn & Wildlife can help. Offering a wide variety of pest control solutions and customized treatment options to meet your specific requirements, you can count on us to keep your business pest-free.
Cockroach control

Flea and tick control

Wood-destroying insect control
At Dart Pest, Lawn & Wildlife, every service plan begins with a complete inspection of your facility to determine the root of your pest problems, after which we develop a pest control plan that will solve those issues entirely. Our friendly technicians are always up to date on the latest techniques and information, and they have the knowledge, training, and equipment to provide the safe and effective pest control treatments your business requires. If pests return in between visits, free re-treatments are included in your plan.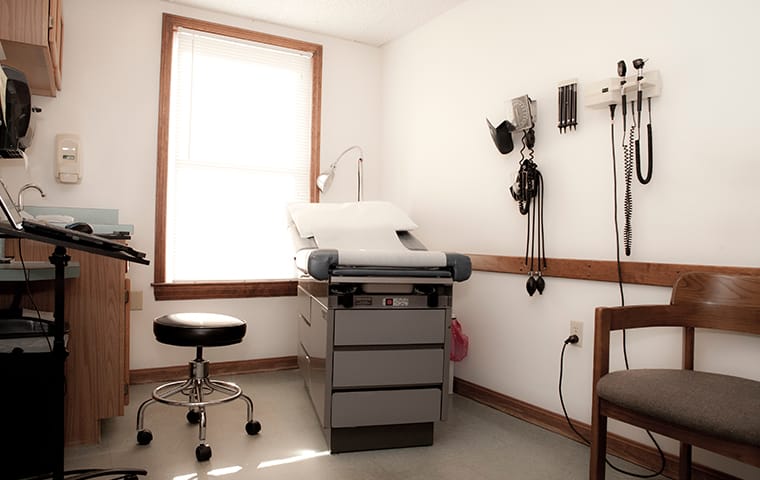 Medical Facilities
When working in healthcare, the health of your patients is your top priority, but a pest infestation can quickly threaten the sanitary conditions of your facility and put your patients and employees at risk. Keep pests and the harmful diseases they carry out with a commercial pest control plan from Dart Pest, Lawn & Wildlife!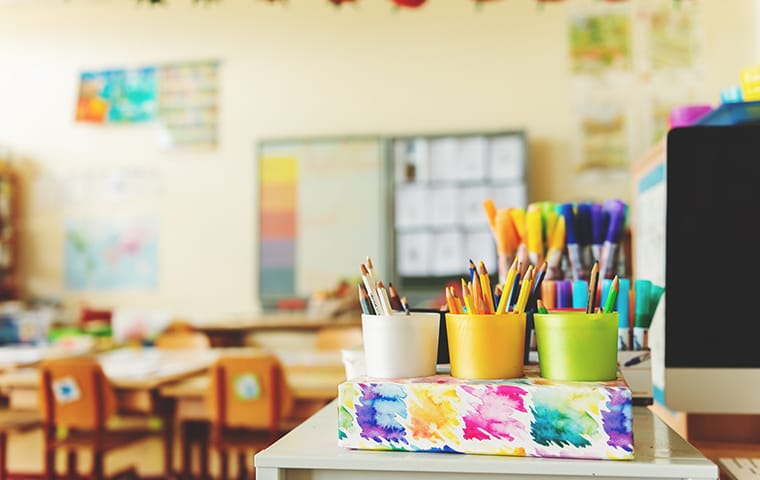 Schools & Daycare Centers
Whether you're running a school or a daycare center, when children are left in your care, you must do everything possible to protect them. By partnering with Dart Pest, Lawn & Wildlife for commercial pest control, you can be confident that dangerous pests will not get into your educational facility and cause problems.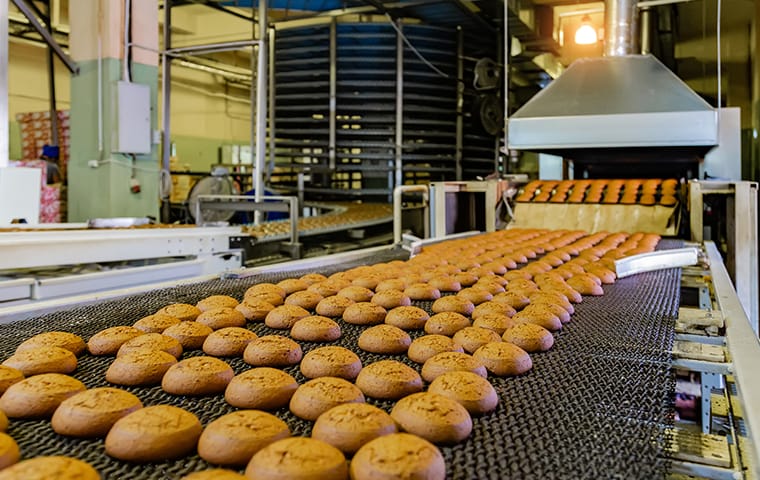 Factories
Whether you're in food processing, manufacturing, or anywhere in between – when insects, rodents, and wildlife get into your factory, they can destroy inventory, put employees at risk, and stop production. To keep those pests out and keep things running smoothly, reach out to us at Dart Pest, Lawn & Wildlife!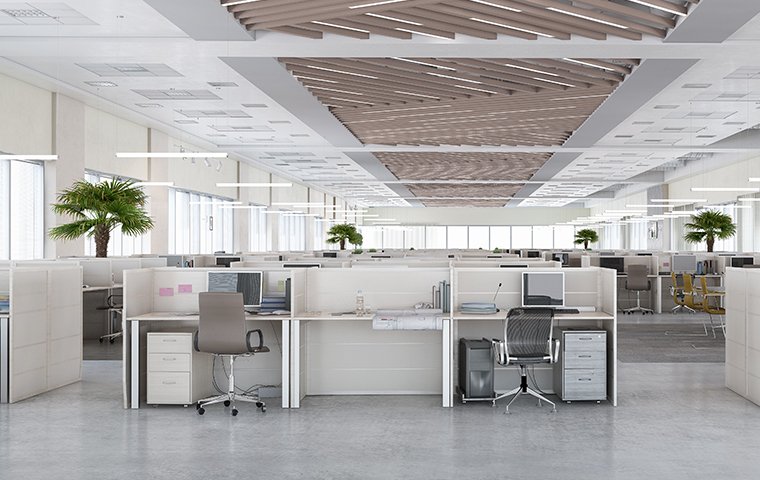 Office Buildings
With all the responsibilities that come with running an office building, you definitely don't need pests thrown into the mix. Not only are these pests difficult to get rid of, but certain business-invading pests can also put the health of your employees at risk. Protect your office building from pests with Dart Pest, Lawn & Wildlife!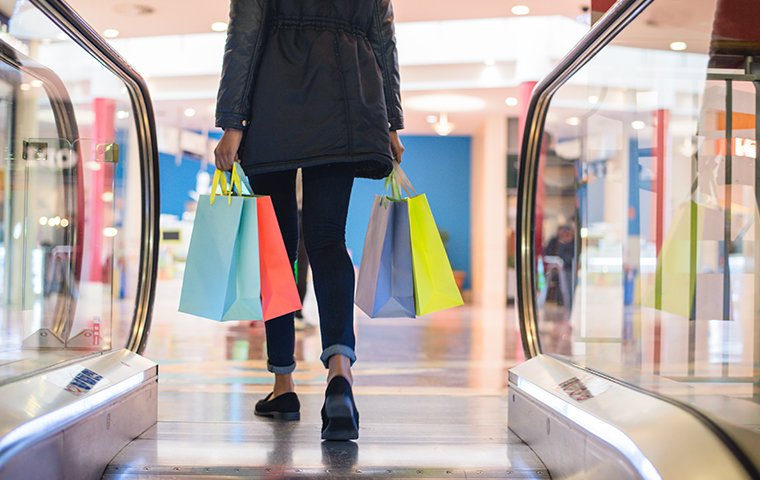 Shopping Centers
When customers visit your shopping center, the last thing they want it to see is a rat scurrying across the floor or a cockroach hiding in the bathroom. To keep this from being the case in your shopping center, give us a call at Dart Pest, Lawn & Wildlife and get started with one of our professional commercial pest control plans.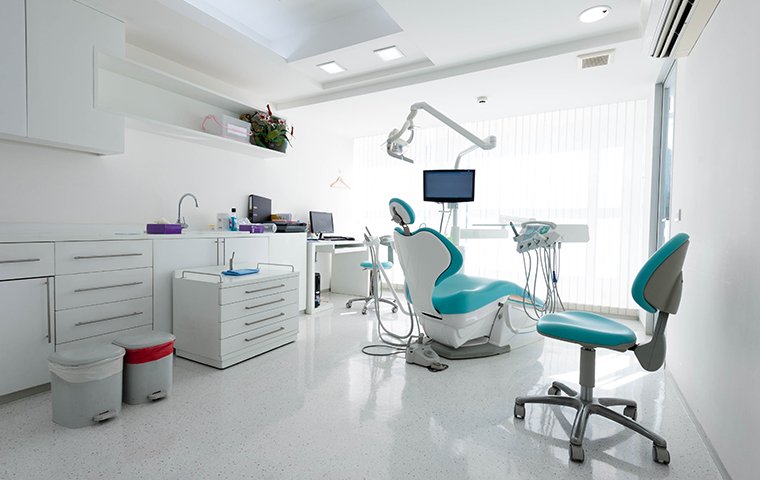 Dentist's Offices
Maintaining a clean and sanitary environment in your dentist's office is very important, especially when it comes to keeping your patients safe. Protect the reputation of your dental clinic from pests and your customers and equipment from contamination by giving the experts here at Dart Pest, Lawn & Wildlife a call.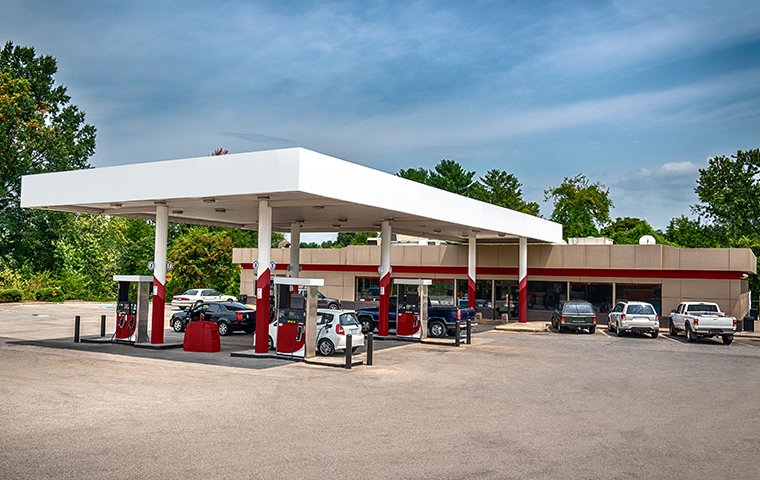 Gas Stations
When people swing by your gas station to fill up their gas tank or pick up some snacks, if they come across insects or rodents in your establishment, they are likely to pick another gas station next time. To keep pests from driving away your potential customers, invest in one of our quality commercial pest management plans.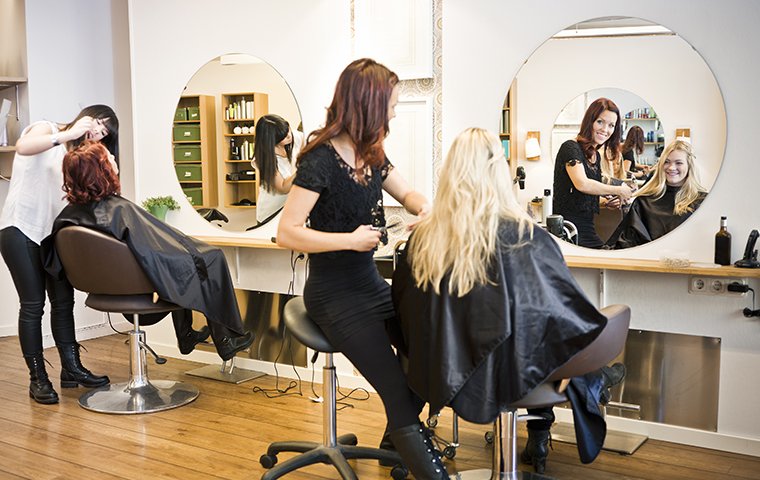 Hair Salons
If pests find their way into your salon, not only can it drive away your potential customers, lead to negative reviews, and possibly jeopardize the reputation of your business, but it can also put the health of both your customers and stylists at risk. To avoid this for your hair salon, partner with Dart Pest, Lawn & Wildlife today!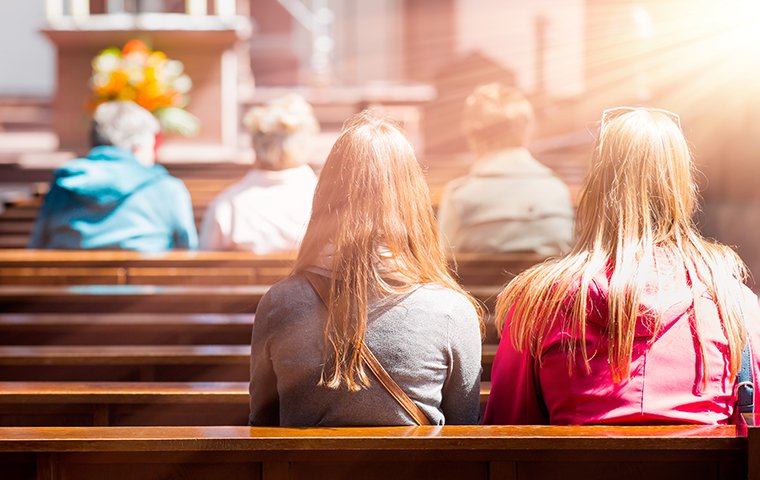 Churches
As a popular center for community events and a place of worship, it's important to take measures to ensure your church stays pest-free, and we can help! To keep pest invaders from wreaking havoc in your church building, reach out to us at Dart Pest, Lawn & Wildlife to get started with a customized commercial pest control plan.
*We also offer pest control services for a wide variety of other facilities and industries. To see if we can service your business, simply reach out to us at Dart Pest, Lawn & Wildlife!
Why Dart Pest, Lawn & Wildlife Is Right For Your Business
Deciding on a pest control company to take care of your commercial needs can be difficult. You don't want to pay an arm and a leg, but you do want quality pest control services you can count on. And with us, you get both! Dart Pest, Lawn & Wildlife provides excellent services at affordable prices. Why else can you feel confident about choosing us?
The current owners bought the company in 2003 and had 15 years of prior termite control experience.

We stay up-to-date on the latest knowledge, methods, and techniques in the industry.

Customer service is our #1 priority, and we stand behind our promises.

We have an A+ rating from the Better Business Bureau (BBB).

In addition to pest control, we also provide lawn maintenance services.

We offer a variety of ways to schedule an appointment including by phone, text, and email.

As a small, locally-owned business, we offer a high level of service at a low price point that nationally-owned companies can't match.
Dart Pest, Lawn & Wildlife has the experience to treat your pest problems, no matter how big or small. As a locally and family-owned company, we understand the pest pressures facing your Memphis-area business, and we have the solutions to eliminate those pest pressures once and for all.
If You Have Pests, Dart's The Best!
With our commitment to exceptional customer service and our years of experience in the industry, Dart Pest offers the best in commercial pest control and lawn care services in Memphis c and the surrounding area. We are here to solve all your pest problems. To get started with your service, contact Dart Pest, Lawn & Wildlife today!
Request Your Free Inspection Today
Complete the form below to schedule your no obligation inspection.