Keeping New Construction In Memphis Free Of Wood Destroying Insects
11/15/2022
Wood destroying insects (WDI) can be a danger and seriously threaten new construction, but in nature, they can be beneficial as they hollow out dead trees and clean things up. These well-known insects are carpenter ants, termites, powder post beetles, and wood-boring beetles. To protect your construction investment, you need Memphis pest control.
In this blog, we'll discuss the importance of WDI Control during the pre-construction phase of your home, the damage that these insects can cause, and what a WDI treatment does to increase the safety and security of your house. Dart Pest, Lawn & Wildlife offers a thorough one-time WDI inspection and comprehensive treatment options covering all potential types of WDI's and your property.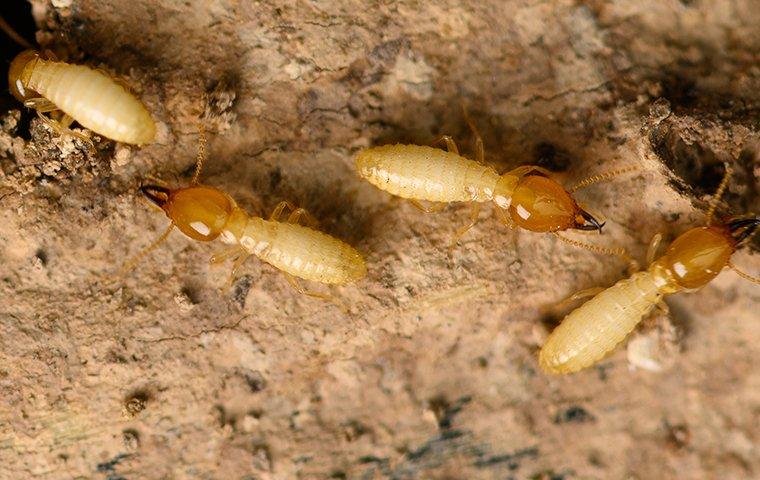 The Importance Of WDI Control During Pre-Construction
Termites, carpenter ants, and wood-destroying types of beetles are all common pests in the Memphis area. They can all sneakily intrude into our homes where we live with our families. Unfortunately, many people do not consider that these destructive pests can plague your home before you even build it. This fact can create a severe problem that is costly and time-consuming to remediate. WDI Control is vital during the pre-construction phase.
Since these insects are common in the soil beneath the home's foundation, WDI Control often uses a combination of soil and wood spray treatments. These treatments make the wood uninhabitable to termites, beetles, and carpenter ants. You do not want carpenter ants in your house, as they can wreak untold havoc on the structure. While the WDI Control does come with a cost, it's far less costly and worrisome than treating an infestation in your new home.
Call us at Dart Pest, Lawn & Wildlife today, we are pest control experts for over 45 years.
The Damage Wood Destroying Insects Can Cause
Wood-destroying insects are not only annoyances; they often cause serious structural damage, which is often not covered by homeowners insurance.
WDIs tunnel through the studs in your home, creating a network of tunnels. This severely weakens the structural integrity of your home. You may not know that it is happening at first, and you can quickly experience a collapse of part or all of your home. The damage caused by these insects is also not relegated to the studs in your home. They also infect wood siding, decking, fences, roofs, windows, and furniture. The damage is wide-reaching and expensive to repair and replace.
An integral part of a home investment is keeping it protected. Call Dart Pest, Lawn & Wildlife today and schedule an appointment.
Why Invest In Wall And Foundation WDI Treatment?
Your house is often your single largest investment. It is not only a large financial investment but also the place where your most cherished family memories are made, and you need to safeguard your home.
Carpenter ants in Memphis diminish the strength and security of a home. They do this by boring and feeding on the wood that comprises the studs and joists throughout your house. Invest in a wall and foundation WDI treatment, as it is a vital step in the pre-construction stage of your home. It also dramatically reduces the odds of a future WDI infestation. This treatment intends to create important barriers between the wood studs and soil and make the wood inhospitable for these sorts of pests.
These prevention techniques, among others, cost far less than repairing damage to the home's structure once it occurs. These steps avoid the potential for future structural damage and the devastating effects that can come from such damage.
Call Dart Pest, Lawn & Wildlife today for wall and foundation treatments.
Total WDI Solutions For New Constructions In Memphis
If you are building a new home in Memphis, be sure to call our professionals at Dart Pest, Lawn & Wildlife today. Our company was founded in 1973 and is family owned and operated. We understand all too well the damage that carpenter ants, termites, and wood-boring beetles can inflict on your home. We would much rather help you prevent a WDI infestation than see you and your family in harm's way.
Our licensed and trained professional technicians will work with your contractor to treat your pre-construction and create proper barriers between the wood and the soil in order to prevent WDI infestations. Call us today!