Why Rodents Are So Difficult To Keep Out Of Memphis Homes
4/30/2021
There's one pest that Memphis homeowners should fear significantly - rodents. While you don't see many scary movies that involve killer rodents, a rat or mice infestation can be a nightmare. Unfortunately, preventing this nightmare from happening is far more difficult than you might imagine. Find out why it's so hard to keep rodents away from your home.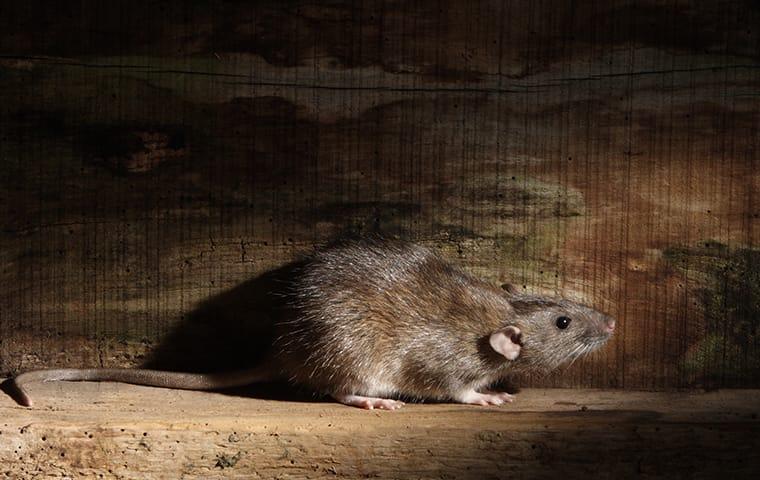 The Importance Of Prevention
As crucial as it is to know how to protect your property from rodents, it's just as important to understand why prevention is necessary. Without rodent prevention, everyone in your household is in danger; these pests can spread fatal diseases through their feces and urine. Furthermore, rodents can trigger allergies which cause sneezing, itchy eyes, and other uncomfortable side effects.

Another issue with rats and mice is their ability to cause damage. Memphis rodents can chew through tough materials, destroy furniture and walls, and rip apart electrical wires to cause fire hazards.

Finally, rodents produce rapidly. While mice and rats don't often exist in the same space, that doesn't matter. One species is enough to take over your home and cause widespread damage, and they breed quickly and are nearly impossible to eliminate.
The Challenges With Rodent Prevention
Now that you know why rodents are so dangerous, you should understand what makes keeping them out so difficult. All of the following facts make it hard to protect your Memphis home from rats and mice:
They Have Sharp Teeth
If you've ever looked closely at the mouth of a mouse or rat, you probably noticed how sharp its teeth are. Rodents have extremely sharp teeth that grow at a constant rate. To keep their teeth from growing too long, rats and mice need to chew on things. And they can chew on just about anything, which makes it easy for rodents to get into your property.

If you have a small hole or crack on the exterior of your home, a rodent can chew through it to make the opening an entrance large enough for them to get into. Any crevice or crack could become an entryway. To effectively seal up your home from rodents, you need to use caulk or sealant to cover up all cracks.
They Can Climb
Although Norway rats are ground-dwelling mammals, roof rats are agile climbers. For this reason, you might find it difficult to keep roof rats out of your attic or second story. They can climb trees and make their way onto your roof and then into your home.

Rodent-proofing your home at ground level isn't too challenging. However, doing it on your roof is more difficult. Climbing up on a ladder to seal up openings on your roof is dangerous, and you risk getting an injury.
They Rely On Humans For Food
Centuries ago, rodents realized they could depend on humans for food. When you eat, you probably leave behind crumbs, bones, and other morsels, and rodents rely on these leftovers for meals. As hard as you might try to maintain a clean home, you will always have food available to rodents.
DIY Techniques Are Ineffective
Perhaps the biggest issue with rodent prevention is the fact that DIY methods aren't 100% foolproof. To save money, most homeowners try to handle pest control on their own, but it takes a reputable pest control company to keep mice and rats out of your home for good.

There's a lot at stake with a rodent infestation; the best way to deal with this is with professional assistance. Contact our Dart Pest, Lawn & Wildlife team to learn more about how we can protect your Memphis home.