The Secret To A Beautiful Memphis Lawn
3/17/2020
Are you less than pleased with your lawn and landscaping? Have you wondered how the other homeowners on your street, or in your cul-de-sac, keep their yards perfectly manicured all the time? They probably don't do it themselves. One secret to having a beautiful lawn, and beautiful landscaping in Memphis, is having a trained professional take care of it for you.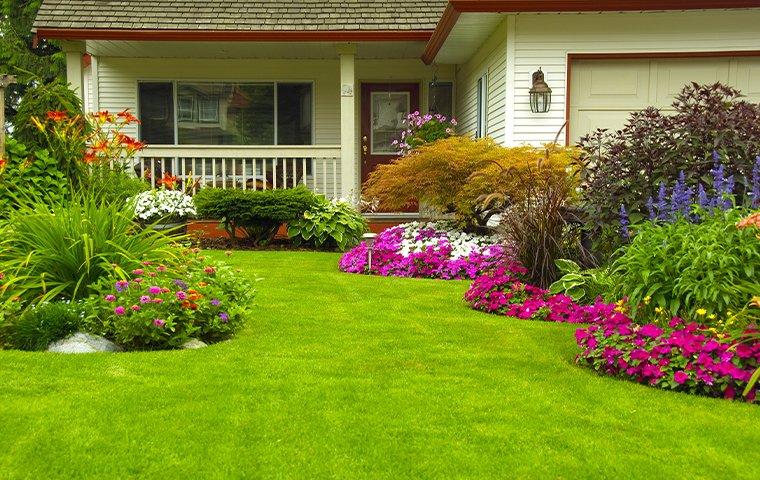 Yard maintenance is not for everyone. If you have a busy schedule, the maintenance of your lawn and landscaping can be a burden you just don't have time for. And keeping up with yard work is hard. In the spring, you're plucking up weeds and laying down mulch. Through the summer, you're mowing back and forth, back and forth, out in the hot sun. In the fall, you're raking up leaves and bagging them—or calling the town office to find out if the maintenance crews will pick them up before they blow back into your yard. Lawn maintenance in Memphis has to be done 9 months out of the year. Have you had enough? We understand.
Let Our Team Do It For You!
We can help you make your lawn beautiful again. At Dart Pest, Lawn & Wildlife, we provide comprehensive lawn care service in the Greater Memphis area. We do it all!
Sodding a yard is not only hard work, it requires tools and know-how. We bring the tools in and get all that hard work done for you. Plus, our team understands the process, from soil testing to lawn rolling. There are a lot of little steps and many ways things can go wrong if you don't know what you're doing. We take the worry and hassle out of getting your lawn back into tip top shape and save you a lot of time and money.

Other lawn care companies may stop after the sodding is done. We continue to support you with routine mowing service, tree pruning, and more.

It can be a lot of work to get into your flower beds and clean things up. Not only can our team do that work for you, they know what they're doing. They'll make sure they trim what needs to be trimmed, and do it in a way that allows your plants to get the nourishment they need.

Weeds can choke the life out of the plants in your landscaping. We get rid of those weeds and lay mulch down to make your landscaping aesthetically pleasing, as well as resistant to weed growth.

Our service team takes care of edging so there is a nice neat line between your lawn and walkways or sidewalks. We also trim near your mulch to create a nice transition between your lawn and landscaping. This can really add to your curb appeal.

There is an art to hedge trimming. It isn't a simple matter of clipping the areas that stick out. When we cut your hedges for you, you'll get the results you're looking for.

In the fall, when all the leaves begin to litter your yard, we can take care of them for you. We'll remove them from your lawn, landscaping, patio, deck, driveway, and more. Once they've been blown out, we will collect them and remove them from your yard.
It Is Time To Relax
You don't need to make yard work your second job. Let the team here at Dart Pest, Lawn & Wildlife take care of it for you. We provide one-time service or ongoing service between March and October. Reach out to us today to get started.