The Best Advice About Do-It-Yourself Bed Bug Control A Memphis Homeowner Can Hear
4/30/2020
There are many misconceptions when it comes to bed bugs. Some of them can have you fearful of these insects. Some can make you feel embarrassed and resistant to let anyone know you have a bed bug problem. Some will have you attempting pest control methods that won't solve your problem. Here is some practical advice that will help you properly respond to these insects when they get into your Memphis home.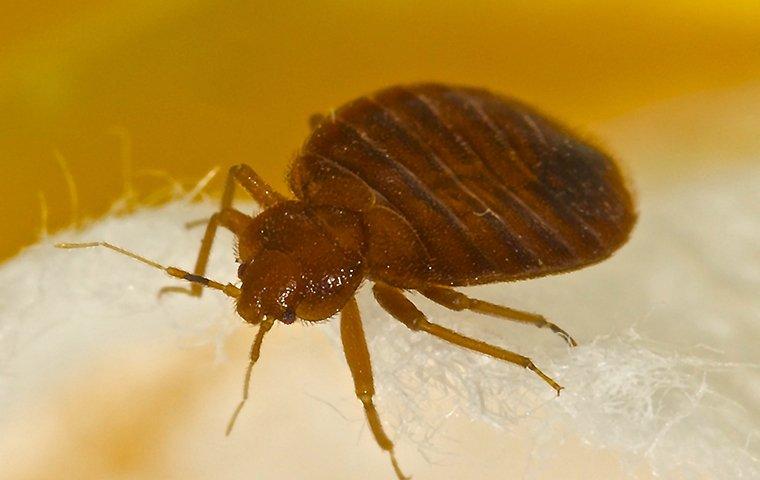 Have You Heard: Bed Bugs Crawl All Over You While You're Sleeping
The thought of having dozens of bugs crawling on you and feeding on your blood while you sleep is more than a little disturbing. It can make you fearful when you see even a single bed bug in your home. It can also make you respond inappropriately when you find out that someone else has bed bugs or that bed bugs have been found at the school your kids attend. Consider these points:
When an infestation starts, you're probably not going to have many bed bugs biting you at first. A female bed bug can lay one to five eggs a day. That one female will feed on you while you sleep and she may cause you to have three small, red welts in a row that alert you to her presence in your home.

When bed bug eggs hatch in your home, they won't all hatch at once. They'll hatch over time. So your house won't be crawling with bugs immediately.

When bed bugs feed, only a few insects come out to feed at a time. But each bug will feed three times. If you wake up with six bites, you only had two bed bugs crawling on you. That's a whole lot better than six.
Have You Heard: Bed Bugs Infest Dirty Homes
This misconception has been around for a long time, and it is no truer now than it was then. Bed bugs aren't drawn to infest dirty homes. They have been found in the cleanest of homes. So you shouldn't be embarrassed when you find these insects in your home. In fact, bed bugs will be allowed to thrive and spread more easily if they make you feel embarrassed. Public awareness is key in the fight against bed bug infestations. Don't be afraid to speak up.
Have You Heard: Heat Kills Bed Bugs
When you look for bed bug extermination tips on the internet, you might find out that bed bugs can be killed with heat. This is true. There is a process called heat remediation that can be successful at arresting bed bug infestations, but it requires expensive, temperature-controlled heating devices, heat sensors, industrial-strength fans, and operators who are well trained and experienced at performing heat treatments. You will not be able to exterminate bed bugs by placing space heaters around your home or by setting your oven on a high temperature and opening the door. Not only are these actions completely ineffective, but some homeowners who have done this have caused fires that have led to catastrophic loss of property and human life.
The Best Advice For Bed Bug Control In Memphis
When you see these insects in your home, stay calm, let your friends and family know that you're taking quick steps to get rid of them, and reach out to Dart Pest. We offer professional bed bug inspections and targeted treatments for eliminating bed bugs quickly and discreetly. Our bed bug service comes with a 30-day warranty. If you see bed bugs within 30 days of your initial treatment, we will come back and re-treat your home at no additional charge. Contact us today for immediate assistance.