Four Quick Tips To Keep Cockroaches Out Of Your Memphis Home
9/15/2020
There probably isn't a single Memphis resident that is indifferent toward cockroaches. People fervently hate them, and it's perfectly understandable. For one, they are hideous. They aren't nearly as pleasing to the eye as say, a butterfly. Two, they are relentless. It seems they're determined to stay in your home, no matter what. To boot, they reproduce with speed. Three, they can make you sick with the diseases they spread.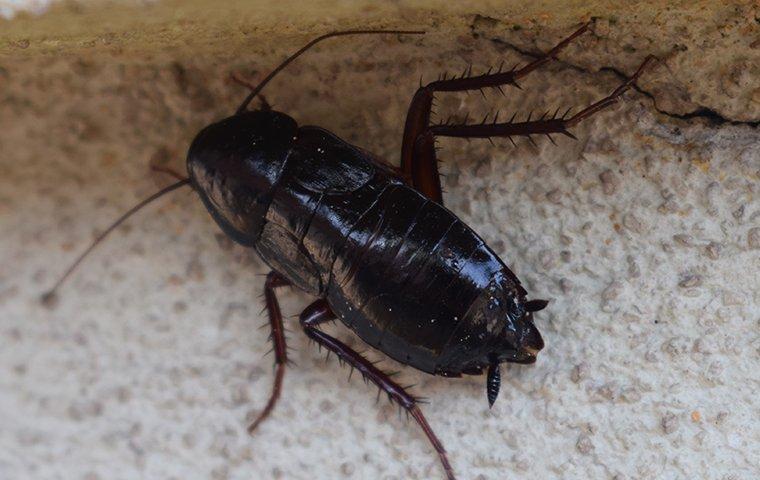 Cockroaches naturally carry germs, which multiply as they creep in trash and grime. This ultimately leads to the contamination of food and interior surfaces, like kitchen counters. Humans can have asthmatic or allergic reactions, or develop an illness. Salmonella, gastroenteritis, and cholera are just a few of the things these bugs can transmit. That said, prevention is key. Use these four tips, with information on Dart Pest, Lawn & Wildlife, to combat cockroaches.
Tip #1 Consider Home Repairs
Cockroaches have such supple bodies, they can crawl through holes of nearly any size. Thus, gaps around utilities, windows, doors, and foundations need to be sealed. You can try using caulk. Be sure to examine both the interior and exterior. If you don't have door sweeps already, have them added to all doors that face the outside. Have leaks, plumbing issues, and moisture problems fixed. Keep down mugginess with a dehumidifier. Many cockroaches, like Oriental cockroaches, gravitate to dampness and warmth.
Oriental cockroaches: These have black or reddish-brown bodies that are about an inch long. Gutters, sewers, pipes, and drains are what they tend to surround.
Tip #2 Have a Clean Scene
The more meticulous you are with your cleaning practices, the better. Cutting off cockroaches' food and water sources is paramount. Dishes should be cleaned often. Don't wait to wipe up food spills. Don't procrastinate with taking out the garbage. Only use containers with tight-fitting lids for trash and food. Clutter needs to be kept to a minimum. Storage bins, paper bags, packages, and boxes should be checked before they come indoors. This goes for newly purchased second-hand items too. German cockroaches, and other pests, will hide in these things.
German cockroaches: These tan or brown critters have horizontal stripes on their heads. They max in size at ⅝ of an inch long. Their young are black.
Tip #3 Embrace Yard Work
Lawn care can be tedious, but it's necessary for cockroach control. American roaches, for example, prosper around organic matter. They live and breed in logs, trees, mulch, and gardens. Cut your grass frequently and trim your plants and flowers. Greenery shouldn't be any closer to your property than two feet. This is to reduce the chances of these gross bugs from coming inside. Discard decaying debris, leaves, and wood.
American cockroaches: These reddish-brown specimens can grow to be three inches long. Look out for yellow bands on their heads. They're known for running fast.
Tip #4 Call Dart Pest, Lawn & Wildlife for Cockroach Extermination
There isn't a cockroach infestation we haven't conquered at Dart Pest, Lawn & Wildlife since we began in 1973. We've been successful in our elimination efforts because we always use the latest and greatest technology that the pest control industry has to offer. We make sure our technicians receive training and certification backed by the Environmental Protection Agency to guarantee safety and professionalism. Cockroaches won't survive our treatments.
We want everyone to have access to our quality service, so our pricing remains reasonable. Our plans come complete with coverage for numerous pests and lawn maintenance. Prioritize your health and bring us in to get rid of cockroaches. You can get a free inspection when you call today!